As i wrote in my previous post i made a new circuit for monitoring my new PV Solar with EMONCMS.
The inverter of PV Solar give me basic informations but these aren't enough for my statistics: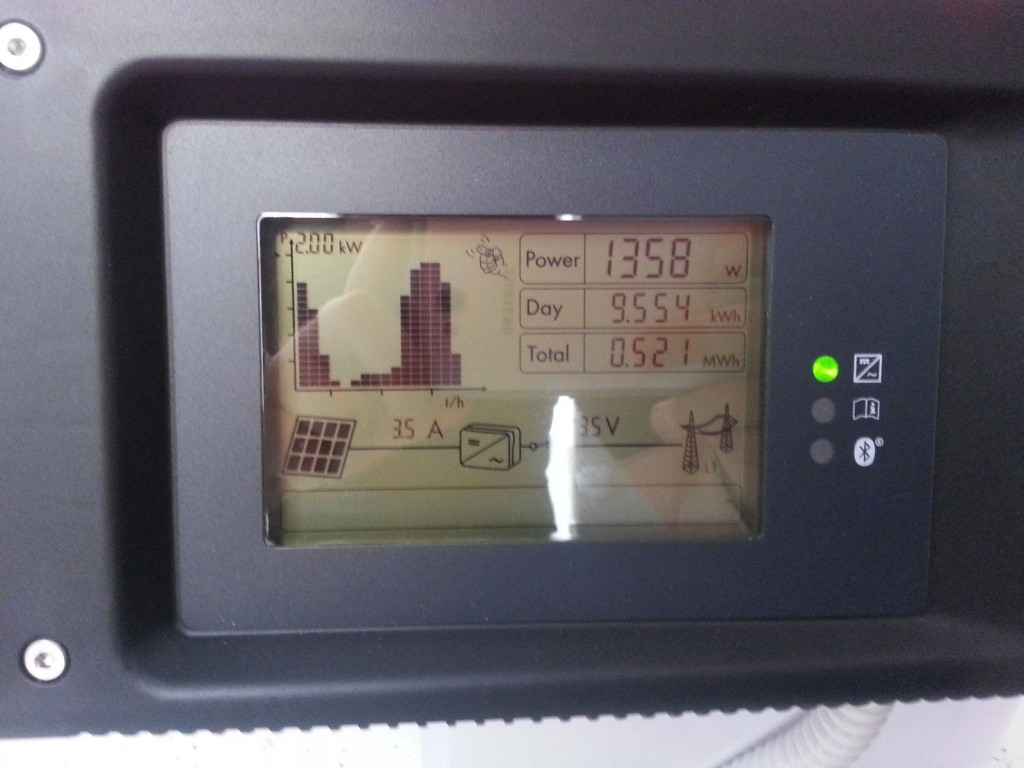 So with my new circuit for monitoring two current sensors and one voltage sensor (at the bottom of the pic) I modified the arduino sketch and changed my LCD from a 16×2 to a 20×4 for show more infos.
With this upgrade my Smart Domotik panel seems much more complete: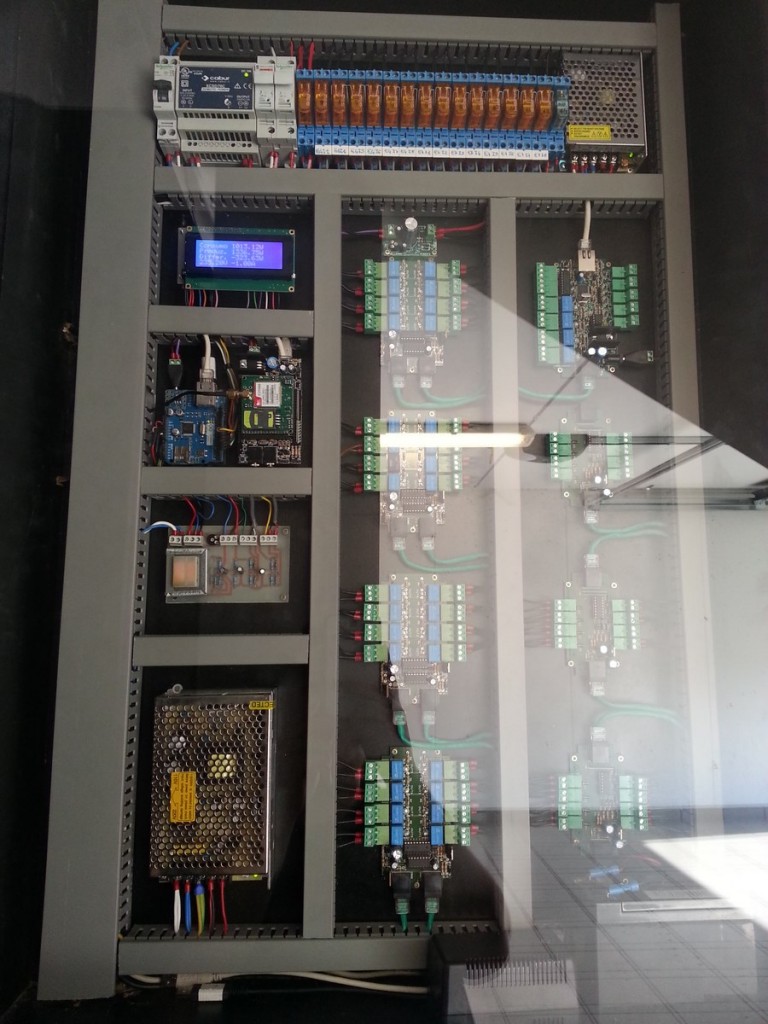 Then, I made 2 different dashboards in EMONCMS.
The first dashboard show me a simple visualization of instant and day statistics: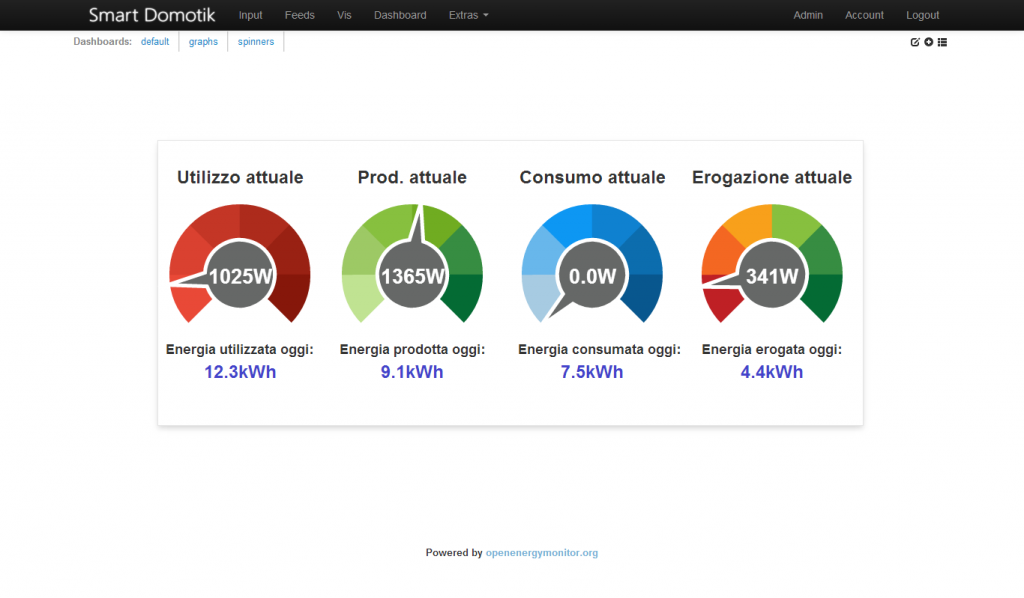 From left to right:
– Instant and daily home use of power
– Instant and daily production of PV Solar
– Instant and daily consumption from the network
– Instant and daily power delivery to the network
The second dashboard is a more detailed view of the situation: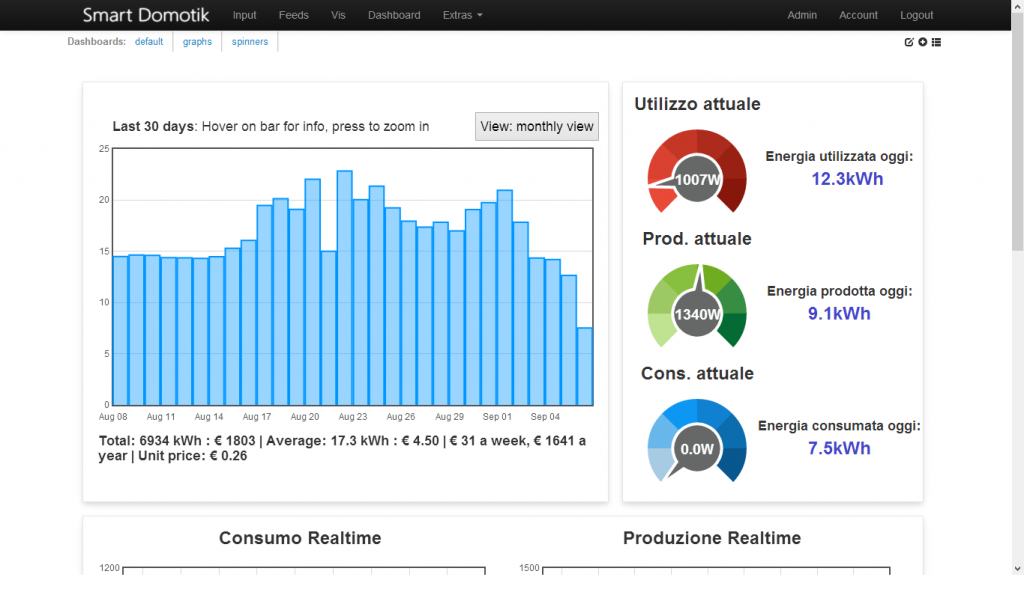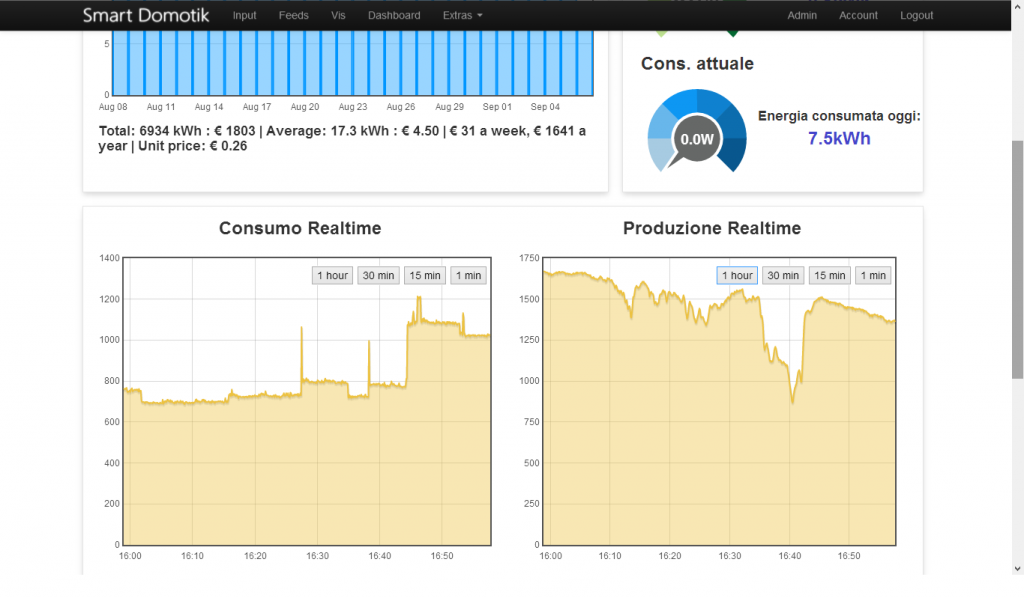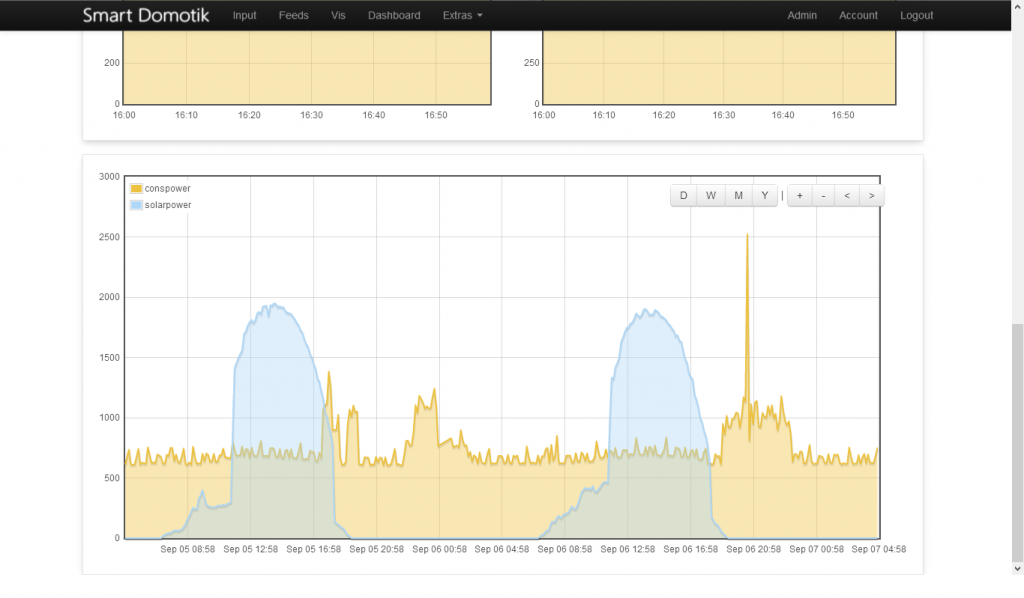 Now all is under control 🙂